Event organiser: Bottom Row GmbH & Co. KG, Kaiserallee 62, 76185 Karlsruhe, Deutschland
Hier keine Tickets verfügbar
Event info
Tobias Sammet´s AVANTASIA - MOONGLOW WORLD TOUR 2019
Germany´s most successful symphonic rock event will be touring the world in 2019 with its new album MOONGLOW

After sold - out shows in Asia, America and Europe, the tremendous success of their "Ghostlights World Tour 2016/2017" culminated in a headline show broadcasted on TV at Wacken: Open: Air, and next year, TOBIAS SAMMET´ S AVANTASIA is gett ing back on the road, to present its album "MOONGLOW", due to be released in January 2019. The unique concert experience mixing epicness, rock and opera has attracted over 1.2 million people around the globe within the last few years and is now returning w ith an even more opulent show in which Tobias Sammet will share the stage with the world´s best rock singers. Tobias Sammet, hailing from Fulda, created the rock event AVANTASIA in 1999 and celebrated its live premiere in 2008. With over 3.5 million record s sold, he is one of the most successful musicians of Germany and has worked with Alice Cooper, Klaus Meine and Rudolf Schenker (The Scorpions), Bruce Kulick and Eric Singer (KISS), Eric Martin (Mr. Big) as well as many other stars from the international m usic business. For a long time Tobias Sammet´s AVANTASIA has been considered an insider tip. But after countless headline performances at some of the world´s largest rock festivals (Sweden Rock Festival, Quebec Music Festival, Barcelona Rock, etc.), gold a wards and several top 10 positions in the world charts, the upcoming AVANTASIA - MOONGLOW WORLD TOUR 2019 can only be considered the biggest rock event of the year!
Location
ZENITH - die Kulturhalle
Lilienthalallee 29
80939 München
Germany
Plan route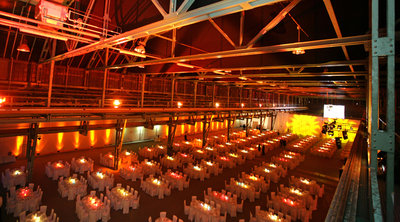 Die Kulturhalle ZENITH ist ein Juwel unter den Münchner Veranstaltungen. Sie ist ein ehemaliges Industriegelände, welches so umgebaut wurde, dass es nun als Kulturhalle genutzt wird. In der Halle finden Konzerte national/international, Messen, Firmenveranstaltungen oder Galas statt. Das denkmalgeschützte Bauwerk versprüht ein einzigartiges Flair und macht jedes dieser Events zu einem einzigartigen Erlebnis.

Auf den Bühnen des ZENITH gibt es immer das Neuste vom Neuen zu sehen. Hier treten die ganz Großen aus dem Showbusiness auf – Beatsteaks, Jan Delay, The National, Sean Paul u.v.m. Bei solchen Konzerten finden knapp 6000 Personen in der alten Werks- und Eisenbahnhalle Platz. Einmalig ist es also, ein Event in dieser Location mit ihrem ganz besonderen Charme und außergewöhnlichem Ambiente der industriellen Vergangenheit der 20er Jahre zu erleben.

Die Kulturhalle ZENITH liegt im Münchner Norden und ist bequem mit der U-Bahnlinie U6 (Haltestelle Freimann) zu erreichen. Von dort sind es ca. nur 8 Minuten zu laufen. Auch Parkplätze stehen auf dem Gelände zur Verfügung (gegen Parkgebühr). Bei Konzerten sollte man hier rechtzeitig anreisen und mit größerem Ansturm rechnen.